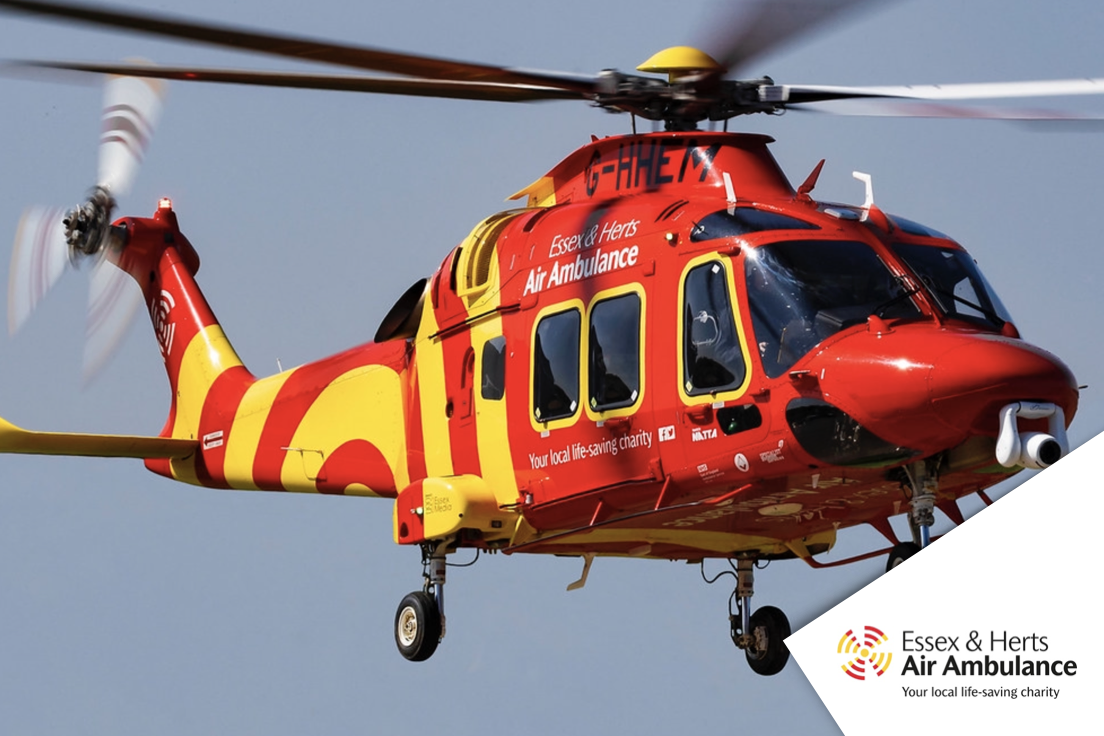 27 Jan

Our chosen charity for 2020…

We are proud to be supporting Essex & Herts Air Ambulance Service this year as our nominated charity and will be holding a few fund raising events through the course of the next 12 months. This is a really worthwile cause supporting the invaluable service they provide so any support that can be given throughout the year will be really welcome.
You can find out more about the service, it's aims, how it's funded and how it benefits the area by following this link and perhaps join us in supporting them and the work they do.